Drink spiking is when alcohol or other drugs are intentionally added to someone's drink without their knowledge or consent.
Drink spiking can happen anywhere, including pubs, clubs, parties, festivals and at home. People may spike drinks with the intent to hurt or steal from others or commit sexual assault; while others may spike drinks as a 'prank' to get someone drunk or high. 
Drink spiking is illegal in all Australia states and territories, regardless of the intent. Penalties include fines and imprisonment. This means adding alcohol or other drugs to someone's drink is against the law. Even if they don't drink it or the person isn't harmed.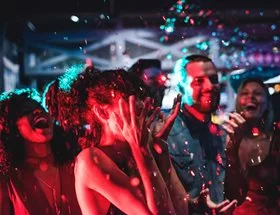 What is drink spiking?
Drink spiking can include:
Adding alcohol to a non-alcoholic drink
Adding extra alcohol into an alcoholic drink
Slipping prescription or illegal drugs into an alcoholic or non-alcoholic drink
Alcohol is the most common drug used in drink spiking incidents.1  
 
Symptoms of drink spiking
Drugs used to spike drinks, including alcohol, are often colourless and odourless, making it difficult to see, smell or tastes. 
Some symptoms of drink spiking can be:1
Feeling sick or sleepy
Feeling dizzy or faint
Feeling drunk when you have only had a small amount of alcohol
Passing out
Memory loss
Difficulty walking, controlling body or talking
Blackouts, which can be for extended periods of many hours
What should you do if you suspect drink spiking?
If you think your drink has been spiked or are with someone who may have had their drink spiked:
Ask someone you trust to get you to a safe place
If you are at a venue, let staff know you think your drink has been spiked
If you or someone you know feel unwell or have been sexually assaulted, call 000 or go to the nearest emergency department. You can contact the Sexual Assault Resources Centre at any time of the day or night on (08) 6458 1828 or 1800 199 888 (free from landlines)
If you or someone you know suspects a drink has been spiked, it is important report it to the Police. Reporting within 24-hours means blood or urine tests can be conducted and may assist in confirmation of a drink spiking incident and collection of evidence for prosecution. Testing is available in the metropolitan area at any 24-hour police station and at all police stations in regional WA
Fore more, visit the WA Police website.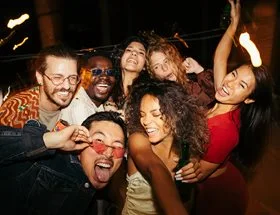 Tips to stay safe
Keep your drink close to you, keep an eye on it and don't leave it unattended
Avoid sharing drinks with others
Buy or pour your own drinks
If you're offered a drink by someone, go to the bar with them and watch the bartender pour the drink
If you think your drink tastes weird, don't drink it
Keep an eye on your friends and their drinks too
Never leave your friends in case something goes wrong and you, or they, need to get help
Getting help
In an emergency, call triple zero (000) or visit the nearest emergency department.
If a sexual assault is suspected, contact the Sexual Assault Resource Centre (SARC) at any time of the day or night on (08) 6458 1828 or 1800 199 888 (free from landlines). For confidential information, counselling and support, call 1800 RESPECT (1800 737 732). 
If you have been a victim of drink spiking, the following confidential and free support services can help you:
Alcohol and Drug Support Line is a confidential, non-judgemental telephone counselling, information and referral service that is available 24/7. They can assist you via phone (08 9442 5000 or 1800 198 024 for country toll-free) or online live chat. 
BeyondBlue can provide immediate support, information and advice 24/7 (1300 22 4636).
Kids Helpline can provide support to anyone aged between 5 and 25 years at any time for any reason on 1800 55 1800.
Visit Get Help for more information.
Better Health Channel. Drink Spiking. 2020. https://www.betterhealth.vic.gov.au/health/healthyliving/drink-spiking
Page last updated28 May 2023