There's no safe level of alcohol use at any stage in pregnancy.1 The Australian Alcohol Guidelines recommend that women who are pregnant or planning a pregnancy should not drink alcohol.
For many people, it can feel difficult to avoid alcohol, particularly in social situations and in the early stages when others might not know about your pregnancy.
Tips to avoid alcohol during pregnancy
Pregnancy shouldn't mean women feel like they can't socialise. For some women, they feel an expectation to drink, and having others around them drinking can make it more difficult to abstain.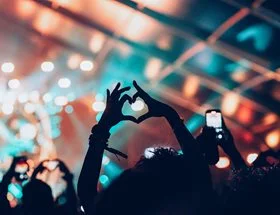 Avoiding alcohol in social situations
While you don't owe anyone an explanation, it might be helpful to plan some go-to responses if you know you might need to handle questions about why you're not drinking. 
No thanks
I'm not drinking tonight
I decided to stop drinking for a while
I'm on a health kick
I have to drive
I have a big day today/tomorrow
I'm taking a break from drinking
I'm not feeling the best, so would rather not
The more you practice saying 'no', the easier it becomes. 
Support network
Having supportive partners, friends and family can also help you feel less isolated and provides reinforcement and support when deciding not to drink alcohol, particularly in social situations. 
Partners can play a very important role in supporting a woman's decision to not drink alcohol. Don't be afraid to ask your loved ones or partner to support you to go alcohol-free during your pregnancy to help in the healthy development of your baby. 
Learn more about alcohol and pregnancy.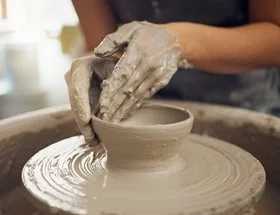 Find alcohol-free alternatives
Planning things in advance can help distract you from when you'd normally drink. Try arranging other activities with your friends that don't focus on alcohol. You could go out for breakfast, the cinema or try a new café.
If drinking at home is part of your normal routine, find alternatives that might help you relax or wind down after a long day, such as:
Taking a few moments to yourself
Going for a walk outside
Listening to a podcast
Cooking a nourishing meal
Taking a bath
Trying a new recipe
Need help?
For people that are pregnant and finding it difficult to manage their drinking, you're not alone. There's support available, with confidential and non-judgemental services that can offer help.
Alcohol and Drug Support Line is a confidential, non-judgemental telephone counselling, information and referral service. 
The phone service is free of charge and available 24/7 by calling (08) 9442 5000 or 1800 198 024 (toll-free for country callers).
Live Chat is also free of charge and available for Western Australian during select hours.
National Health and Medical Research Council.  Australian Guidelines to Reduce Health Risks from Drinking Alcohol. 2020. Commonwealth of Australia, Canberra.
Page last updated2 August 2023